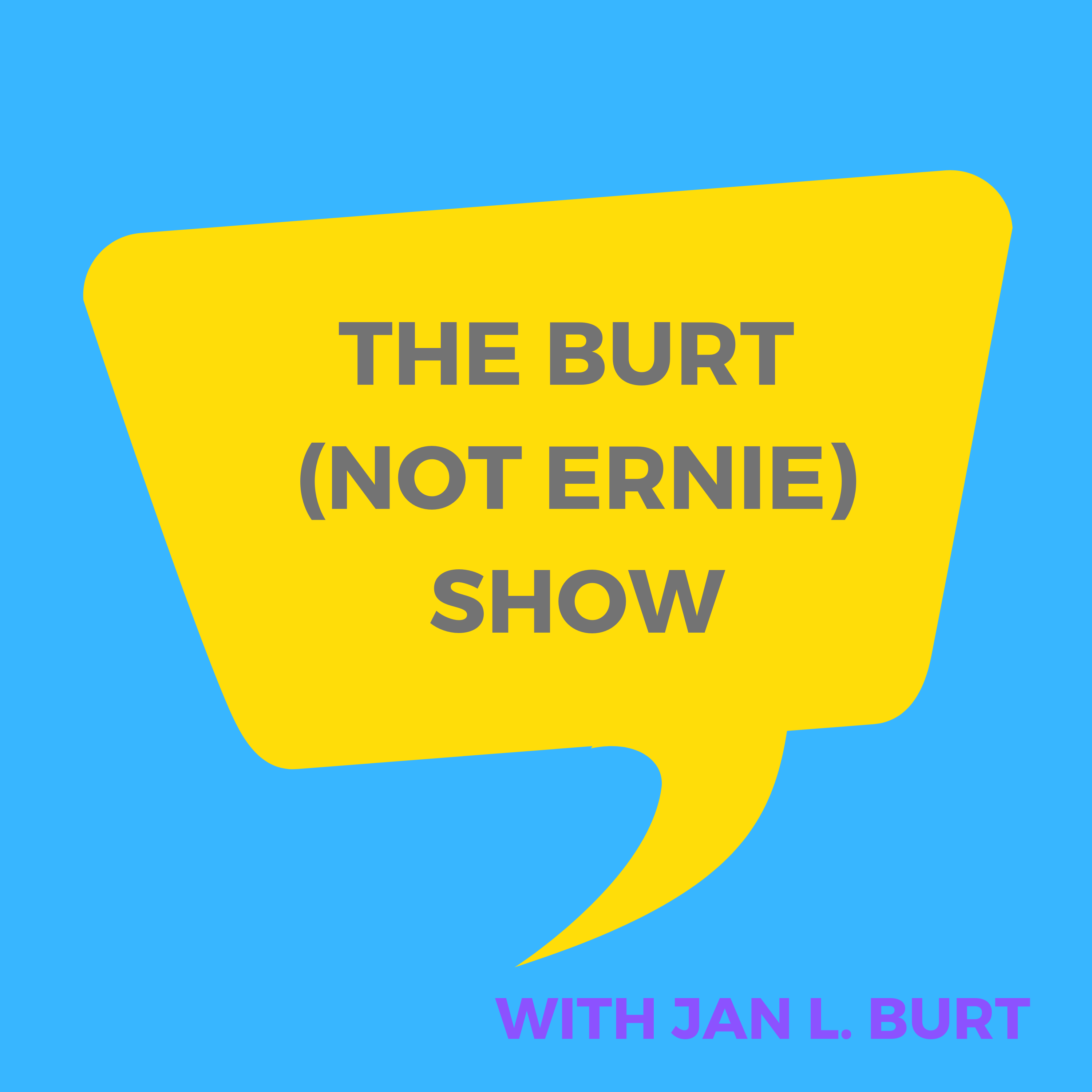 Hey there! Thanks for checking out this episode of The Burt (Not Ernie) Show. I hope you are blessed & can see evidence of God's promises for you showing up all over the place. He has so much good for you, right here and now!
Zephaniah 3:17 says this: "The Lord your God is with you. He is mighty to save. He will take great delight in you; He will quiet you with His love, He will rejoice over you with singing."
This is a beautiful verse of promise. It is spilling over with hope and the assurance of God's love and care for us. This is rock your world kind of goodness right here!
There is plenty in this verse we can believe God for.
And hey, just a friendly reminder: What you believe the Lord for is also what you should be praying for and what you are thanking Him in advance for. Do all 3 of those things - believe Him for it, pray and ask Him for it, and thank Him for it right now, before you even have it.
Sometimes we believe God for something and then we don't pray for that certain something or praise Him for working on our behalf regarding that certain something.
What we believe God for is also what we should be praying for and thanking God for.
Believe for ~ Pray for ~ Praise God for the same exact things.
#1 - The Lord your God is with you.
          ~ God is super close and super personal. He is right there with you.
#2 - He is mighty to save.
          ~ There is a 0% chance that you are in this thing alone. And a 100% chance that God is just as mighty to save today as he was when the prophet penned this verse thousands of years ago. Remind yourself often that the Lord is with you, and He is mighty to save.
#3 - He will take great delight in you.
          ~ What is God going to do? He will take great delight in you. And He is going to keep on taking great delight in you day after day, week after week, year after year. Think of something that just flat brings you delight in life...get a picture of that something in your mind. Now, realize that the thing that brings the Lord great delight...is...you. How great is that?!?
#4 - He will quiet you with His love.
          ~ We never want to miss it when God promises that He WILL do something. That word "will" in a promise from the Lord is like solid gold. Don't discard solid gold; don't let go of it. Take good care of it. God's promise for you here is pure, refined solid gold. Watch carefully over this treasure He has given to you. He WILL quiet you with His love. That's a promise with a whole lot of meat on it's bones.
#5 - He will rejoice over you with singing.
          ~ What kind of ruler or god would ever declare that they choose to sing and rejoice over their followers/worshipers/subjects? None but the Lord God Most High! Our Living Savior is so completely secure in His sovereignty, His deity, His reign and His rule, His perfect power and His perfect plan that will be perfectly fulfilled, His perfect timing, His perfect judgment, His perfect patience, and of course His perfect justice - He is so secure in Who He is and in His total & absolute control over all things at all times, that He can rejoice over His people with singing.
Does this verse not bring you comfort today?
I am praying that as you listen to this podcast episode, a whole new understanding of the depth of God's great love for you floods your heart and your mind and your soul.
See you back here next time, friends! Lord bless you today!
on Instagram @janlburt