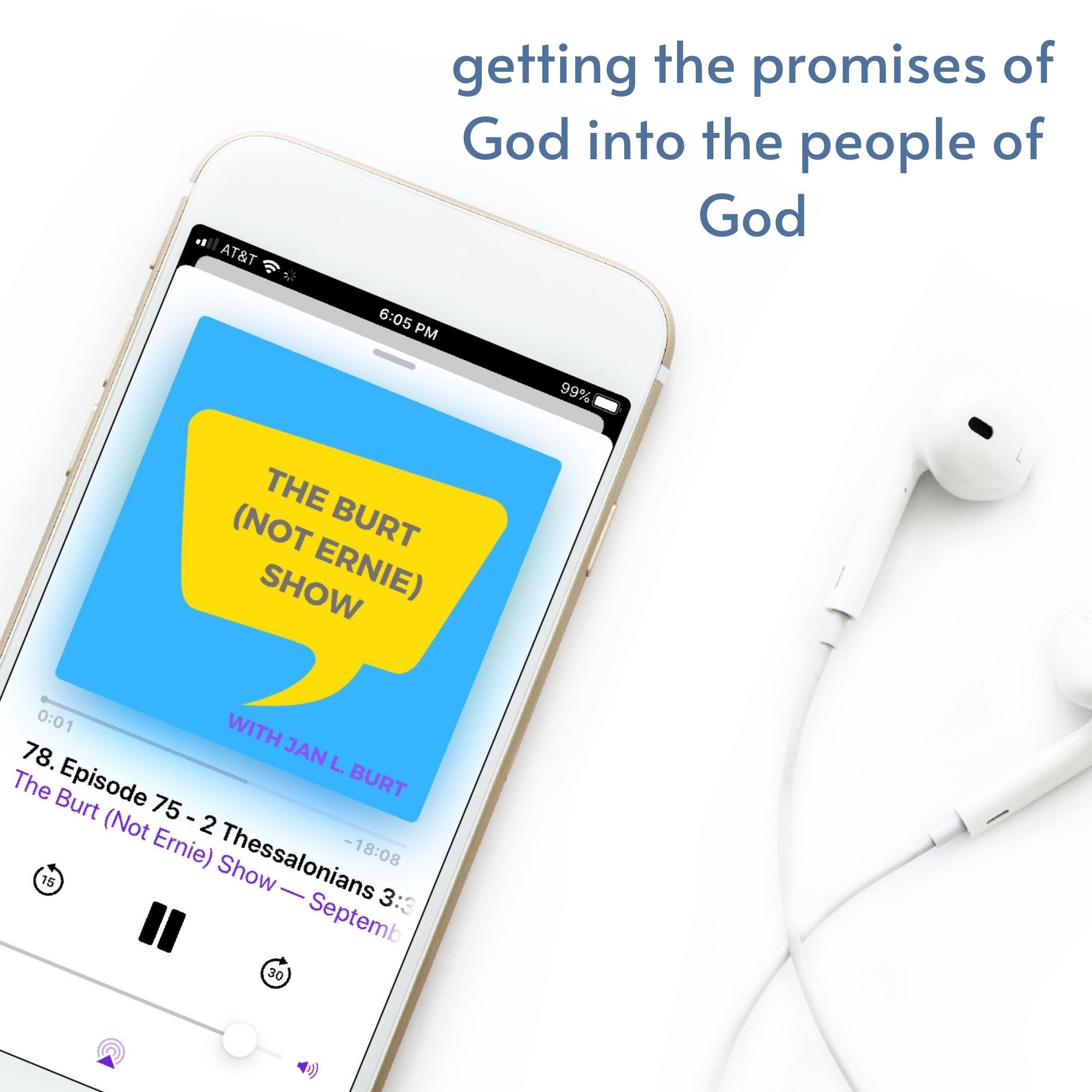 #InternationalPodcastDay
Today is a special day on the podcast - kind of an awesome day, a pretty cool day in the world of podcasting. Today, the day that this episode releases, the very last day of September 2022, is International Podcast Day. How fun is that? That there is a day when you can just throw up that hashtag, and if you are a podcaster just share, maybe a bit more broadly than you normally do - and I say that to say, would you share this episode today?
In this episode I share about one of my all time absolute favorite Bible verses and it was really in many ways a total game changer , a life changer for me in my parenting, even in my marriage, and in my understanding of how the Lord cares for me, how He takes care of me. He used this verse so, so many times to guide me in my decisions, my decision making. It's just one verse from the OT book of Isaiah, chapter 40, verse 11.
If there is something God is calling you to do, or a time of rest He is asking you to take where it feels like you are pressing the pause button on things, go ahead and do it. God will bless it. He wants you to do that thing, so do it. He loves you enough to lay on your heart to do this thing, so do it. If you have people God has placed in your life who love you enough to tell you what you really need to hear, please listen. Take heed. He speaks to us through His word, the Bible. And remember when Jesus said it was better for us that He go away so that the Holy Spirit would come and remind us of everything we need to know, tell us things we need to know, guide us, counsel us. How amazing is it that God has all these things in place to lead us, to tell us what we need to hear, to bless us, encourage us, help us, protect us, for our good and for His glory. Do that thing. 
Gonna get to the episode from Isaiah in a second, but I want to share this verse with you today. It's from Psalm 55, Cast your cares on the Lord and He will sustain you. He will never let the righteous be shaken. 
I'm going to read it again, and if you've listened to the podcast before then you know I often talk about that word will when we find it in a verse, in one of God's promises, and this is a promise right? If we do the casting, cast your cares on the Lord, it says He will sustain us. I'm going to read it again and put emphasis on that word will. Because that really cements in my heart and mind that God means it. When He says will, He is not playing. He is not messing around. His will does not mean maybe. When He says will it means WILL. It is absolute. 
So, I'm going to read it again. I want you to just listen and think about what cares you have that you need to cast on the Lord today. So, first of all, think about that. I mean that's the first part of this verse. It rings true to what Peter said about casting your cares, your burdens, on the Lord. And what Jesus said about taking His yoke upon you because it is gentle and light. I've heard people say that the OT doesn't apply to them, and I'd be careful to go too far along that line of thinking. Some people don't ever read the OT due to that way of thinking, so yeah, I'm here to say this verse applies to you. It's in both the O and NT. God wants you to cast your cares on Him, so his enemy the devil does not want you to do that. Let me read it and you think on what you need to cast onto Him today. 
Don't try to kind of pretty them up, you don't need to set aside a couple of hours to write them all out. This says cast. Think of throwing off a heavy burden. The very moment you can do that, take off those work boots, get off that cramped plane and stretch out your legs, you do those things as soon as you are able. This is similar. Cast those cares as soon as you are able. And how often are you able? Whenever you realize you are carrying a heavy care. Cast it then, don't wait till a better time. This is the better time. If you feel like maybe, you don't have time to do that right now, well, you have time to shoo a wasp away from you right? You don't ponder if you have time right now. You move quickly. Casting these off of yourself and onto the Lord, chucking them, it doesn't take a ton of time. Like shooing that wasp away, chuck these things away. Just do as the Bible says! Once you do that casting of your cares on the Lord, what will happen? He will sustain you. What's better than that, my friend? 
And He will do it with complete ability, authority, and perfection. You can count on it. 
He WILL sustain you. He will never let the righteous be shaken. We're not righteous in ourselves. There is a zero percent chance of that. But God sees us through Jesus, we are literally gifted His righteousness. So, this promise applies to all who know Jesus, who have repented and received his forgiveness and made Him Lord. It's our promise, and it's beautiful. 
That's the intro for this episode, thank you for listening and don't forget it's International Podcast Day so please pretty please share this episode. Only comes around once a year!
Isaiah 40:11 (New King James Version)
     He will feed His flock like a shepherd; He will gather the lambs with His arm, and carry them in His bosom, and gently lead those who are with young.
Have you heard the saying, "Find a need and fill it?"
There was a season of my life when I was going and going and going like crazy - doing all the church things and serving in every way I possibly could. But what I wasn't doing was asking the Lord what His specific will was for me in each area I was serving. Serving is in no way wrong (Jesus said so in Mark 10:45). But serving so much that you haven't been able to go to church or small group and worship the Lord...that's where I was at. God had to get my attention and show me that as the mother of young children, He would lead me gently everywhere He wanted me to go and serve.
I learned to talk to Him about every area service, and knowing that His word clearly said that if I was not being gently led, then I was out of His will made it so much easier to say no to some things and yes to other things.
Regarding "finding a need and filling it", it can be pretty easy to step into some form of service for a while, and then step back out of serving. But when we are letting God lead us gently in all that we do, we end up receiving a calling. And stepping out of our calling for any reason is, quite frankly, sin.
Learning this in my 20s as a mom of young children saved me so much frustration and fatigue. I served BETTER in the areas to which I was called. It was a win-win for everyone.
If you would like to join the online prayer group on Facebook, here is the link (request to join and we'll get you added to the group right away!)
https://www.facebook.com/groups/627249051525444