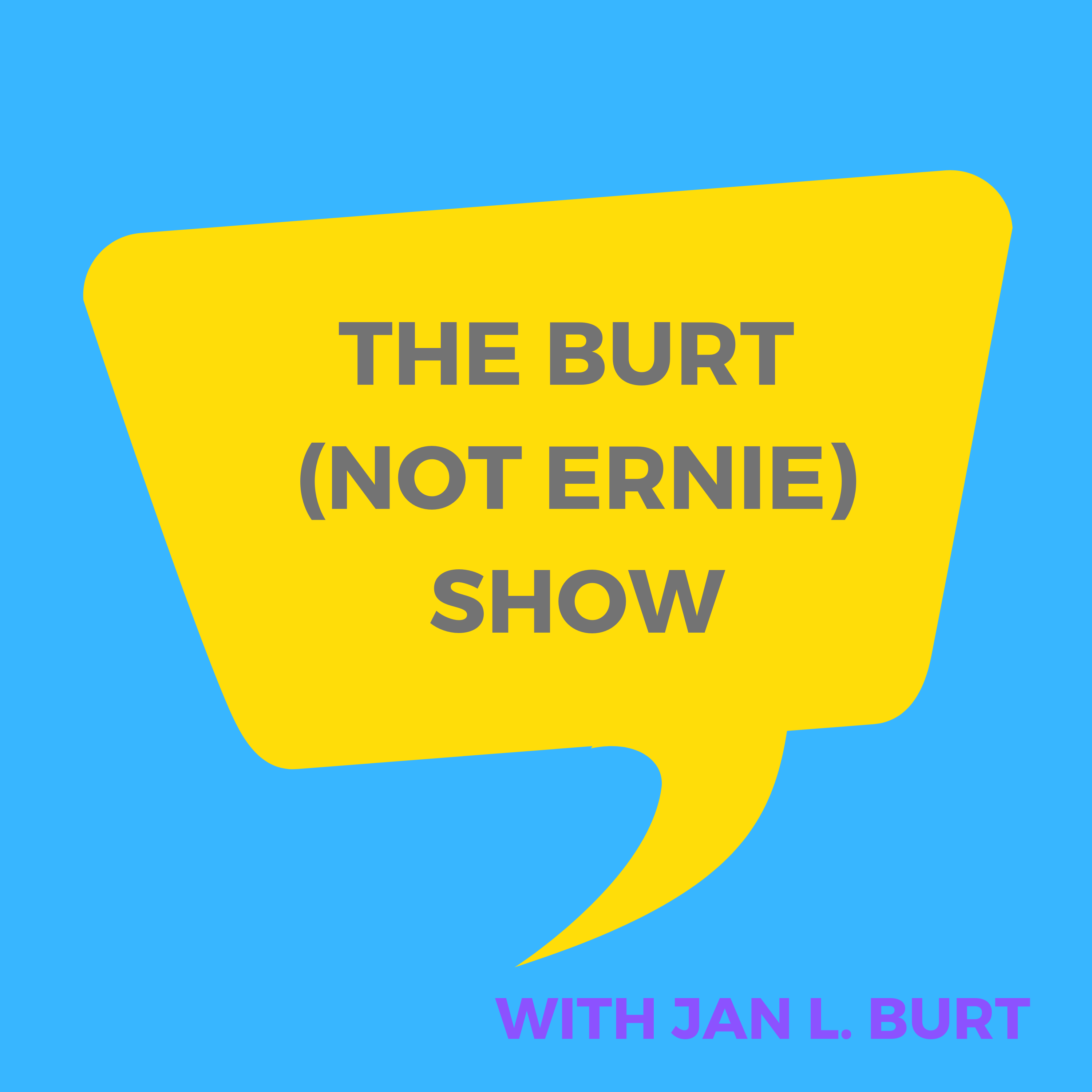 This is episode 78. And today's episode is sponsored by "The Next 7 Days - A Weekly Prayer Journal" available at JanLBurt.com - that's Jan L Burt dot com
I'd like to look at a few verses from the OT, a small book entitled Haggai and also one verse from the NT. 
Ephesians 3:20 - I'd like to read it from the AMP first and then maybe from another translation as well. 
Eph 3:20 (AMP) - Now to Him who is able to [carry out His purpose and] do superabundantly more than all that we dare ask or think [infinitely beyond our greatest prayers, hopes, or dreams], according to His power that is at work within us, 
J.B. Phillips says it this way - Now to him who by his power within us is able to do far more than we ever dare to ask or imagine—to him be glory in the Church through Jesus Christ for ever and ever, amen!
(Verses 20 and 21 of Ephesians chapter 3 from the Phillips translation)
Isn't it freeing to know it is His power within us that gets done what He wants gotten done? And how profound that what He often wants to get done is described as far more than we ever dare to ask or imagine. I can ask a lot. I can imagine a lot. But that word dare, in the Phillips… what do I DARE to ask for? What do I dare to imagine? What's the biggest of the big stuff I can desire from the hand of the Lord? 
Like, so big it takes some daring to even ask for it! To even imagine it! 
That is not what He wants to do. Nope. Those are the small potatoes. He is able, and we know from our NT look into the life of Jesus here on the earth, that willing isn't an issue with the Lord (Didn't He say If I can? If I am willing?) Oh He is often far more willing than we are! He is able and He is willing to do far more than those daring imaginings and daring asks! 
He is so well able to carry out His purpose. You never have to really worry whether or not He has a purpose for your life. Or if His purpose will happen. Look, if you want to hear from the Lord, if you have a heart to do His will, if you have a genuine desire to know what it is He wants you to be doing in this life, then He will make sure you know His will. In big things, in little things. Start where you are and be faithful to Him. Love your family well - like, ask God how you can love them well today. Then do it again tomorrow. Don't be a time waster in your work. Work well, work wisely. These are the things that honor the Lord. Start there and expect Him to lead you and guide you and speak to you about His purpose for you and His purpose for the world right now. He is able to carry out His purpose. And He is also able to make sure that you know what He wants you to be doing. He created you and He knows how best to communicate with you and let you know what He would like for you to know on any given day of your life. 
Okay - now, that little piece of wording there from the AMP that says "superabundantly". 
Whoa. Now that is a word! 
Super Abundantly. 
More than enough.
Excessive abundance. 
Redundancy.
Plethora. Surplus. Overmuchness.
A very large amount of something, more than is usual or needed.
Did you know this is how God wants to work in our lives? 
We cannot fully grasp it, it is too much muchness to actually wrap our little finite minds around. But it's true! And my challenge to you today, and to me also, is to fully and totally believe, like just make the decision to believe, to flat absolutely believe this is true for you. Overmuchness. I love that word. May be one of my new favorite words. Overmuchness. Lord, thank You for the overmuchness You are going to pour out into our lives in every area as You see fit. We are grateful for it, we will be healthier because of it, and we will see Your hand at work in us and then through us to bless others in all sorts of ways. 
What a promise!
Okay, let's take a look at the OT verses I mentioned earlier, from the book of Haggai. Not a long book, just two chapters, right toward the end of the OT. 
Chapter two, verses 4 through 7. 
From the AMP -
4 But now be courageous, Zerubbabel,' declares the Lord, 'be courageous also, Joshua the son of Jehozadak, the high priest, and be courageous, all you people of the land,' declares the Lord, 'and work; for I am with you,' declares the Lord of hosts. 5 'As for the promise which I made with you when you came out of Egypt, My Spirit stands [firm and immovable] and continues with you; do not fear!' 6 For thus says the Lord of hosts, 'Once more, in a little while, I am going to shake the heavens and the earth, the sea and the dry land. 7 I will shake all the nations; and they will come with the desirable and precious things of all nations, and I will fill this house with glory and splendor,' says the Lord of hosts. 
Be courageous and do the work, for I am with you.
Is there any part of your life that those words fit right now? Like, we want to be wearing what fits us in each season of life, ya know? So if you have some work you know God has for you to be doing - could be simple, like a text message you need to send to encourage someone or tell someone something about the Lord - or it could be more than that. Invite someone to church with you or to your Bible study. Gift someone a Bible. Pray out loud on an Instagram live. If you have something you know He wants you to do, can you step up to the plate and be courageous and do it, knowing He is with you. Do the work, for the Lord is with you.
What's scary when He is with us? Well, actually things settle down and get way way less intimidating when we know that we know that we know God is with us. His Spirit stands, firm and immovable, and continues with you.
That is awesome. The Holy Spirit, who dwells in you if you know Christ as Savior, He is standing firm and immovable. You ain't gonna move Him and nothing and nobody else is, either. It won't happen because it cannot happen. 
He continues with you. It's a covenant. He won't leave you, He won't forsake you. He continues with you. So good!!
And when the shaking starts (it seems as if it has started, you know? This shaking… it is happening and has been happening since I feel 2020 and I don't think we are quite done just yet with this shaking). So when we are seeing that shaking happening, and it's hard to deny this is a season of God shaking the nations of the world, and then He says He will (oooh He says He will, and what does it mean when God Almighty says He will do something? Will means WILL!) He will fill His house with glory and splendor. 
That's so good. We want to see God glorified all the time. And we should want to see His splendor. If we love Him, we really should get excited about things like this. 
Okay, I will post these verses in the show notes. And also, real quick, I want to let you know my book The Power of God's Will - 40 Days of God's Promises devotional is going to be at a lower price for a couple of weeks on Amazon. So maybe if you'd like to get a new devotional or as an early Christmas gift idea, you can check that out. 
Have a fabulous rest of your day and know that God is desiring and planning and wanting to do the superabundant in your life. Ask Him for big big things and then just know His idea of big is way bigger than your biggest big could ever possibly be. 
I'm believing God for that overmuchness to be a huge part of your life in the very near future. 
Praying Through the Storm online prayer retreat group 
Grab a copy of "The Power of God's Will - 40 Days of God's Promises Devotional" via Amazon
Stay up-to-date and sign up for my email list at JanLBurt.com