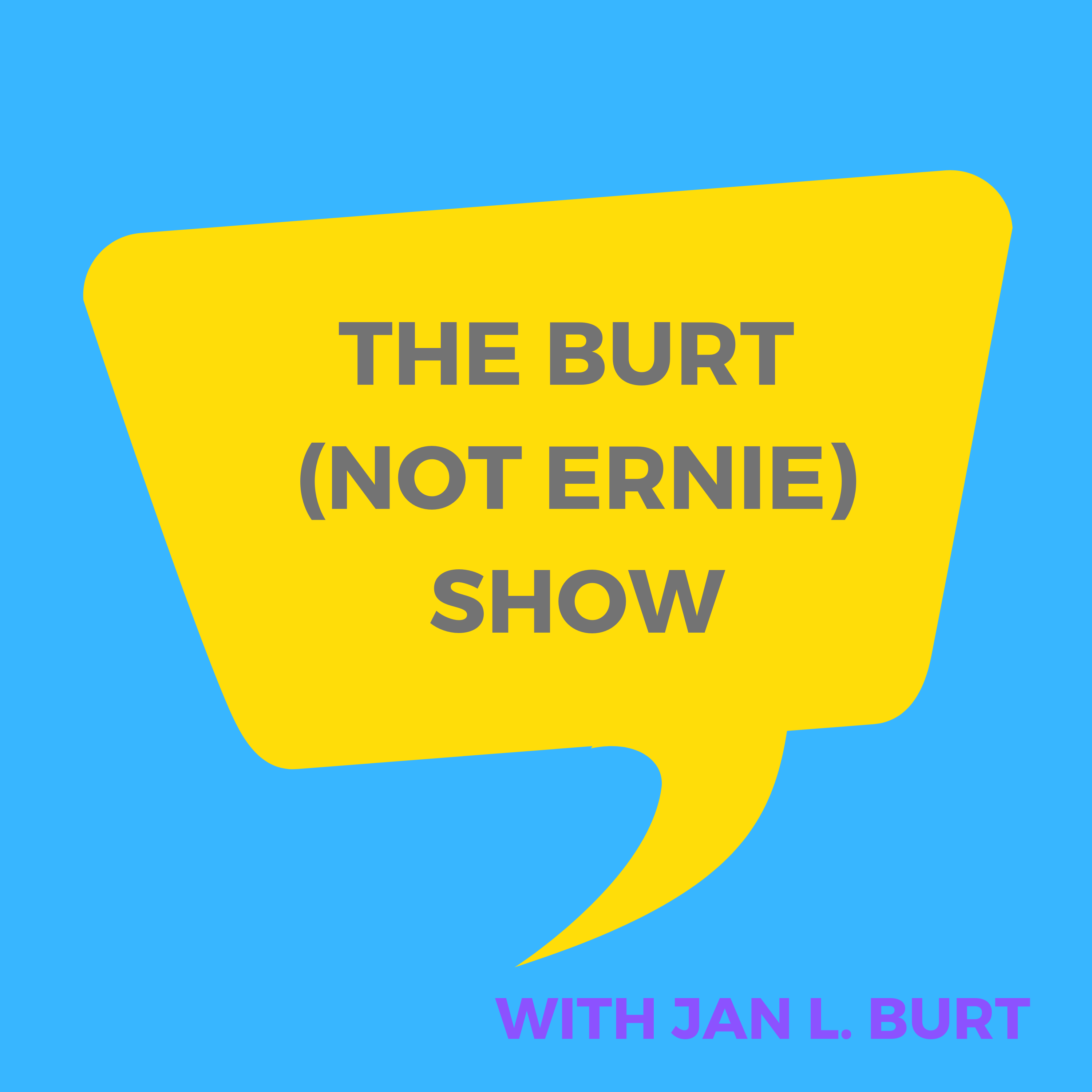 These are very strange and turbulent times, are they not?
And the one thing that I have to offer you via this podcast, the one thing of any real and lasting value, is hope.
What a powerful and life-changing little word that is: HOPE.
Real hope only comes from Jesus, of course. So if you don't know Jesus personally, as in He is your own personal Savior who paid the price for your own personal sins & secured your freedom from those sins and opened the door for you to have eternal life as well as free life right here and now, then please seek Him today while He may be found, because He is not far from you at all. Ask Him to forgive your sins, bring you into His family, and guide you through His Word, through prayer, and through this crazy, topsy-turvy time right now. And if you do know Jesus personally, then the hope you have in Him should be the loudest thing in your life right now.
That's the whole goal for this episode...to just throw hope around like glitter, because boy oh boy do we ever need it!
Can you take a moment and answer this question?
How has your life, your world, changed over the last week or so?
Guys, it's been a lot...and it's okay take a moment, draw a deep breath, and acknowledge that it has indeed been a lot.
Can you take a sec, pause and look for God's hand going before you in advance of all that has happened re: the coronavirus global pandemic?
If you look for His hand, you will find it. Little and big pieces that He was putting in place weeks or maybe even months ago. Ways He led you to cut back, to start working from home, to handle that work situation and make that work trip or schedule those large group meetings that maybe seemed a bit premature but in hindsight were taken care of in the nick of time.
Hey, maybe you bought a couple of books and didn't have the foggiest idea that you'd have ample time to sit down and really read them (by really read, I mean read at a relaxed pace which allows you to learn and enjoy those books to the utmost). Or did you start a new at-home workout routine...and that's already an established habit that won't be impacted by the YMCA shut downs.
Big things or little things, can you take a moment and look for God's hand going ahead of you, to see what He already had in play far in advance of all...of...THIS.
This is important because where you can find His hand in your life, you simultaneously find His heart for you. His hand at work is raw evidence of His great love for you...and don't we all need to know how much He loves each one of us right now?
Look & see where the Lord's hand has been shifting and positioning and pivoting and preparing a way for you. Be assured that each bit of evidence you find is solid gold proof of how much He cares about you. He sees and He knows and He is here.
This is your personal God giving you personal comfort and personal assurance in a very uncomfortable time. 
Now let's take a look at His Word -
1 Peter 5:6-7 (Amplified) -
Therefore humble yourselves under the mighty hand of God (set aside self righteous pride), so that He may exalt you (to a place of honor in His service) at the appropriate time. (vs 7) casting all your cares (all your anxieties, all your worries, and all your concerns, once and for all) on Him, for He cares about you (with deepest affection, and watches over you very carefully). 
1 Peter 5:6-7 (NIV) -
Humble yourselves, therefore, under God's mighty hand, that He may liftyou up in due time, cast all your anxiety on Him because He cares for you. 
Okay, let's dive in and see what all is promised to us here ~~~
Can you think for a second about God's strong right hand? What that represents from His Word? It's referenced when He rescues His people - when describing His power and His authority - His dominion and His sovereignty over all things - It is a powerful image to ponder. 
Now, humble yourself under that strong right hand of power. Submit in total trust to Him in every area of your life that today feels scary and bigger than you and out of control. Just bend the knee and say, "Lord I trust you completely".
Can I ask you to do this little exercise real fast? Think of someone you know in real life who is genuinely a humble person. Now think of someone you know who is pretty manipulative? I am going to go out on a limb here and guess that you probably did not think of the same two people...because we are not truly humble and truly manipulative at the same time. Those two things don't dwell together very well. 
Here's my point - it is very, very unlikely that you will be trying to work your angle when you are opting to stay truly humble underneath God's very capable hand. Just make the decision to tuck yourself right there under His right hand of power, and to be humble enough to trust Him fully and to believe His word His promises are true. None of these current circumstances change His promises - they have no power or ability to alter even one single promise of the Lord. That's our working definition of humbling ourselves in the midst of the COVID-19 global pandemic of the year 2020. 
When we do that, He right here promises to lift us up in due time. So that's actual patience working itself out in real life. And don't tell me you don't have any patience. If you know Jesus then you have the Holy Spirit within you. (Ephesians 1:13 from the ESV says, "In him you also, when you heard the word of truth, the gospel of your salvation, and believed in him, were sealed with the promised Holy Spirit.") 
So trust Him to lift you up at just the right time in just the right way if you'll do what He says here and humble yourself under His mighty hand. Also, to be under His hand means you need to be right by His side.  Get by the Lord's side and remain by the Lord's side and don't run off! Stay there and stay safe. Don't be doin' all the things the CDC says and fail to do what God says. Get there & stay there in humility and trust. Because if you don't really really trust God then I am not sure you are really really humble.
(You can read Matthew 11:29-30 to see what Jesus says about being yoked to Him and not being overwhelmed by the weariness and budens we're all feeling right about now.)
And remember that verse 7 tells us to cast all of our anxiety on the Lord - and the word all really does mean ALL. He has broad shoulders. He can handle all your anxiety.
There is comfort upon comfort for us in this verse. It's all ours for the taking, all ours for the having, if we just choose to accept that what the Lord is saying to us here is true - this is our truth. This is my truth - this is your truth. 
And lastly, but for sure not least of all, this verse promises - promises!!! - that God cares about you...not just about the whole world, which of course He does, but about just you right here in this mess. 
And it even tells you how much He cares in pretty explicit detail. With deepest affection.
Finally - He promises here to watch over you very carefully.
What does it look like in real life when you do something very carefully? Very carefully does the Lord God care for you.
So stay by His side, under His mighty hand of protection, believe He will lift you up at the right time and don't hang on to even one ounce of anxiety, worry, fret or fear in this season. Keep talking to Him and keep seeking Him and loving Him and trusting Him.
This is your coronavirus promise. And it's mine, too. 
Hang tight, friends. We are one day closer to Jesus' return and we are here now to show His hope to a very frightened world.
Lord bless you - see ya soon!
Can I pray for you?
Email me at JanLBurt@outlook.com
Find me on Instagram - Jan L. Burt
Find me on Facebook - Jan L. Burt